Best 10 tips for buying a new vehicle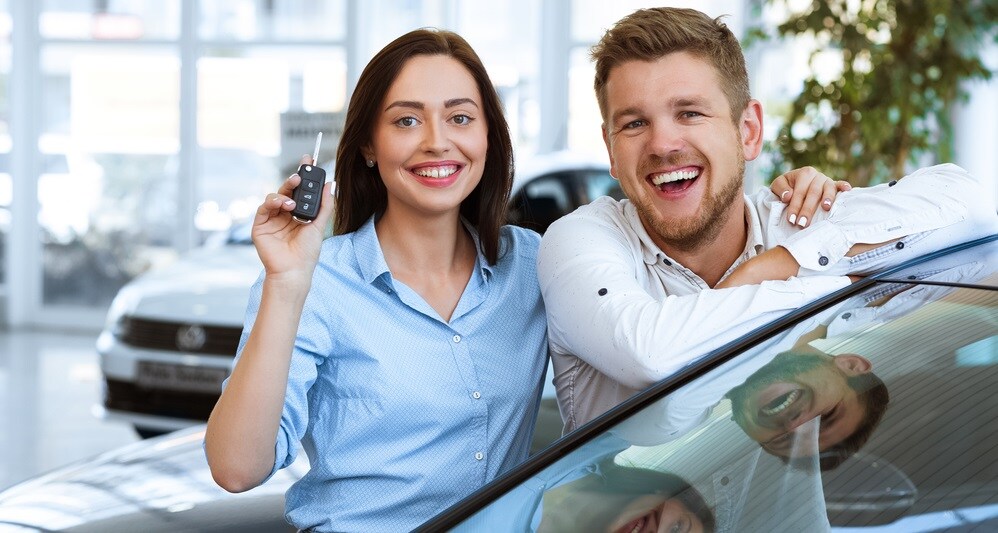 Best 10 Tips for Buying a New Car
Buying a new vehicle is an exciting time but can also be overwhelming. It is a major purchase that requires a lot of thought and planning.
For most of us, buying a car is the most significant expense in a lifetime, so it helps to know what you're negotiating for that vehicle you're about to sign for. Here at Clare Dodge, we sit down with you and explain the total amount of the car and what your monthly payment will entail. Contact us to browse through our new inventory and book an appointment to get you into your dream car today.
Some essential tips for buying a new car in Canada include looking into financing options, doing your research, shopping around, purchasing a vehicle within your budget, and going for a test drive.
1. Know Your Financing Options
Obtaining financing for our new car is an important step, and many people don't know about their options. Of course, financing through your dealership is usually a convenient option.
However, you can also get financing through your bank or credit union, and a third option is using an online aggregator to attain multiple quotes at once.
2. Focus On The Price, Not Payment
When purchasing a new car, you can see the manufacturer's suggested retail price. However, almost nobody pays the MSRP price since its negotiable. When dealing with a sales representative, if the discission quickly pivots from MSRP to monthly payments. Be sure to ask and fully understand the total price of the vehicle.
3. Do Your Research
Don't arrive at a dealership without a clear idea of what features, class, and budget you want to go for. Take some time to learn about invoice prices, resale prices, trade-in value, and market value.
4. Remember You Have Options
With that total price in hand, you're in a better position to decide if you want this or that feature or option. An additional package may seem reasonable, but multiplying that amount by the number of payments might show you that the package could add a hefty bump to your vehicle's price.
5. Shop Around
Different dealerships will have different options in their inventory and varying prices. Visit more than one dealership and consider non-local dealerships, as location can determine vehicle prices.
6. Don't Skimp on Advanced Driver Assist Systems
Air conditioning, sunroofs, and heated seats are all great, but we can't recommend enough investing in safety features that might save you on your loved ones.
7. Pay Attention to Your Interest Rate
Focusing on the monthly or bi-weekly, or even weekly payment diverts attention from perhaps the most crucial aspect of buying a new car; how much your car loan will cost in interest. It can be frustrating how many buyers don't have a clue what their interest is costing them. The higher the rate, the more interest you'll pay.
8. Go For Rebates
If the dealership offers a desirable financing rate on a vehicle, maybe even zero percent, Don't get carried away yet; first, ask Clare Dodge, 'If I pay cash, would I get a rebate?' A significant sized incentive could make that low financing rate less of an attraction, and you may even find it better or cheaper to opt for the cash purchase discount, taking the money from your credit line.
9. Stay in Your Budget
Buying a second vehicle before your current vehicle is paid off can lead to finding yourself on an upside-down loan. Similarly, buying a car with a monthly rate out of your budget can lead to late or missed payments and a damaged credit score.
Spend some time going over your monthly budget and calculate how much you can afford to spend on a car note, and have this information in hand before visiting a dealership. And most importantly, stick to that budget.
10. Don't Forget to Test Drive
The last thing you want is to go through the process of purchasing a car only to find out later the seats are uncomfortable, your view isn't great, the handling doesn't meet your needs, or the controls are all wrong for you. Test-driving the vehicle gives you a chance to put all these aspects to the test in real-time.
Contact Us
Whether you're ready to finance a new vehicle model or just want to step inside the interior and take it for a tour and test drive, the team at Clare Dodge will be happy to help. Contact us.
Make an Inquiry
* Indicates a required field
Hours
Monday

8:00am5:00pm

Tuesday

8:00am-5:00pm

Wednesday

8:00am-5:00pm

Thursday

8:00am-5:00pm

Friday

8:00am-4:30pm

Saturday

9:00am-12:00pm

Sunday

Anyday After Hours By Appointment